Contact Us
Got questions or comments about the New Jersey/New York coastal flood study or mapping in the region? Our contact information has recently changed to help you connect directly with a subject matter expert on the following topics:
First check out our Frequently Asked Questions page — you may find the answer you need and don't forget to learn about how to connect with us using Social Media/Mobile Devices in our Other ways to connect with us section below.
Coastal Flood Study and Mapping
Get answers to questions about the New York/New Jersey coastal flood study, FEMA flood maps, National Flood Insurance Program (NFIP) rules and regulations, and more through the FEMA Map Information eXchange (FMIX):
You can also get self-service information from the FEMA Flood Map Service Center (MSC) and answers to frequently asked questions through the MSC FAQ.

Flood Insurance
For answers to general flood insurance and claims questions call the National Flood Insurance Program (NFIP) Help Center at 1-800-427-4661.
For answers to questions from agents and policyholders who need rating assistance, have servicing questions, underwriting and/or claims complaints/concerns, call the NFIP Direct Center at 1-800-638-6620.
You can also visit FloodSmart.gov, the official website of the NFIP or call 1-888-379-9531 toll free to learn more about flood risk, and flood insurance rates and requirements.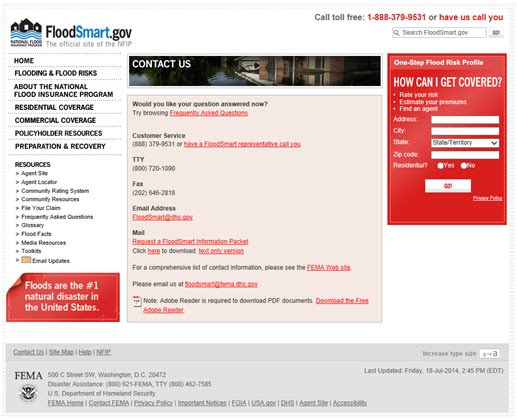 Disaster Resilient Building/Building Requirements
FEMA's Building Sciences Branch provides guidance about building practices that meet the most up-to-date building codes and NFIP standards to help create safer, more resilient communities and reduce the loss of life and property. Read their FAQ or get help by contacting the Building Science Helpline at 1-866-927-2104 or by e-mail.
Development in the floodplain is regulated and enforced at the local level. Your community may have requirements that exceed the NFIP minimum standards. Before building, please consult with your local building officials to determine any mandatory elevation and construction requirements which may apply.
For questions related to funding, please contact your State Hazard Mitigation Officer or your local community officials.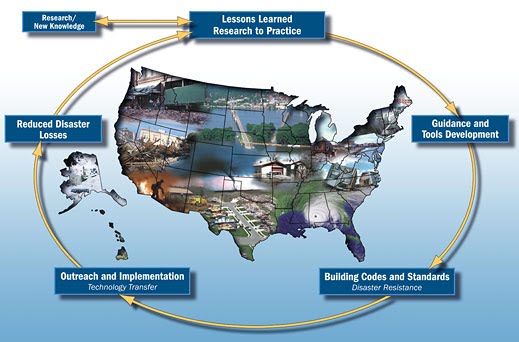 Other ways to connect with us:
Social Media/Mobile Devices
Follow FEMA Region II on Twitter for the latest news from FEMA's regional office that serves New Jersey and New York.
Subscribe to FEMA's You Tube channel to view videos on flood risk and disaster preparedness.
Check out m.fema.gov, FEMA's website designed specifically for mobile devices.